About

THE JEWISH LABOR COMMITTEE

The Board of Directors of the Philadelphia Jewish Labor Committee is comprised of men and women of varying ages who express their concern for working people through their careers, their activism, and their commitment to social justice.
Board
Members
Lynne Fox is the Manager of the Philadelphia Joint Board,Workers United, and is an International Executive Vice President of Workers United, positions which she has held since 1999 and 2009, respectively. She is also a member of the International Executive Board of SEIU. Prior to that, Lynne served as General Counsel for the Joint Board from 1994 to 1999. From 1987 to 1994, Lynne was a labor law attorney with the firm of Meranze and Katz. She is also a Director of the Amalgamated Bank and she is on the Executive Committee of Amalgamated Bank. Lynne is also on the Board of the Amalgamated Insurance Company, as well as the Executive Committee and serves as Chair of the Audit Committee.
She received her B.S. from Pennsylvania State University and her J.D. from Gonzaga University School of Law, where she was on Law Review and was published; and Temple University School of Law.
Among her professional activities, Ms. Fox is a member of the Philadelphia County Bar Association, where she served as Chair of the Labor and Employment Section for two terms: 1996 and 1997; she is President of the Philadelphia Jewish Labor Committee; is a Vice President on the Philadelphia AFL-CIO Council;is a longtime member of the NAACP, APRI, and CLUW.
Lynne is a native Philadelphian and was born and raised in the labor movement. She inherited a passion for justice and fairness for all people and is deeply committed to the members she represents, whom she has known for most of her life. Lynne has three children and lives in Montgomery County, Pennsylvania.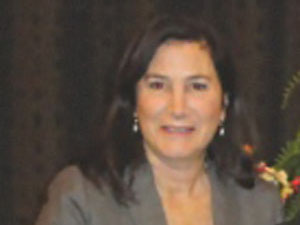 Lynne Fox


President, PJLC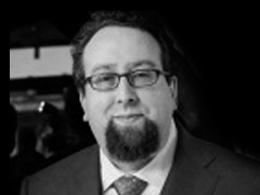 Michael Hersch
Director, PJLC
Michael has had a career spanning more than 20 years in Jewish Communal Service and consulting with an emphasis on fundraising, marketing and leadership building. Michael has been the Director of the Philadelphia Jewish Labor Committee since January of 2011. Michael was born and Raised in Queens, NY, and attended University of Michigan where he graduated in 1995 with a Bachelor's degree in Judaic Studies. Michael currently resides in Northern Liberties, Philadelphia.
Neil Orkin is an Associate Professor of Legal Studies at Drexel's LeBow College of Business where he teaches courses in Contracts, Intellectual Property, and Labor Law. He serves as a labor arbitrator and he has published more than 30 articles in his field. His expertise lies in advocating greater patent rights for employee inventors. A member of the JLC since 1976, Neal lives with his wife, Nancy, in suburban Philadelphia near his three children and six grandchildren.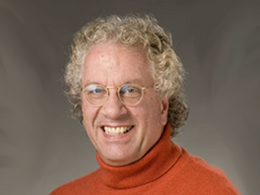 Neil Orkin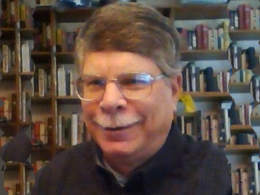 Jeff Brown
Jeff Brown was a UniServ with the Pennsylvania State Education Association from April 2003 until retirement in March 2012 where he represented almost two dozen Local Unions totaling thousands of members and negotiated Collective Bargaining Agreements, processed grievance, serviced members, organized college adjuncts, cafeteria workers and community, conducted training and presented fact findings. From December 1974 until April 2003 he was President of AFSCME Local 1971 in Philadelphia and conducted all contract negotiations, processed grievances and testified at arbitrations and Unfair Labor Practice Charges, presented testimony to Philadelphia City Council, chaired a health and welfare and a group legal services fund and led the Local on three strikes. Mr. Brown has also been Vice President and a Staff Representative of AFSCME District Council 33 and an Instructor/Lecturer at Saint Joseph's University Comey Institute of Industrial Relations as well as the Pennsylvania State University and Philadelphia Council AFL-CIO Union Leadership Academy. He is a member of Congregation Kesher Israel and has been a board member of the JLC since the 1980s.
Ted Kirsch is president of AFT Pennsylvania, a vice president of the American Federation of Teachers and was president of the Philadelphia Federation of Teachers from 1990-2006. Both of his parents were trade unionists; his father was a member of the United Auto Workers and Meat Cutters unions, and his mother, a member of the Bookbinders Union. Ted is a former President of the Philadelphia Jewish Labor Committee and he currently sits on the Executive Board of the National Jewish Labor Committee.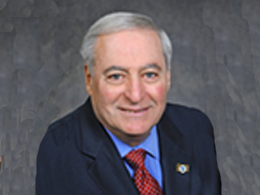 Ted Kirsch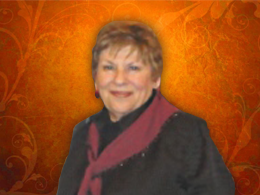 Barbara Willig
Barbara Willig earned her first union card having boarded a bus in 1965 to vote for the establishment of the Philadelphia Federation of Teachers, and continued her public service as a music specialist in the Philadelphia School District. She has been a member of the Philadelphia Jewish Labor Committee since 1980, as well as past secretary. Barbara has been a music director of various community synagogues and community theaters, and supervisor of student teachers at Temple, Drexel, and Arcadia University. She has continued her commitment to nurture social justice and protect workers with active support through collaboration with other like minded organizations.
Judith Bernstein-Baker, Esq., MSW have been the Executive Director of HIAS (Hebrew Immigrant Aid Society) Pennsylvania, the "Jewish Voice" on immigration in Eastern Pennsylvania for the past 18 years. HIAS PA provides legal, social and support services to immigrants and refugees of all races, religions and nationalities 0and has assisted over 320,000 new Americans since its founding in 1882. Since she assumed the Executive Directorship, Judi has grown the legal service component to expand citizenship assistance to to specialize in representing unaccompanied immigrant children, survivors of interpersonal violence and torture and other vulnerable populations. She has published several articles on immigration issues and teaches immigration law at Community College of Philadelphia. Ms. Bernstein-Baker, through HIAS Pennsylvania, is involved in multi-leveled advocacy to ensure that immigrants are welcomed in Pennsylvania and the United States.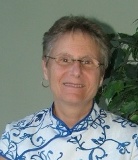 Judith Bernstein-Baker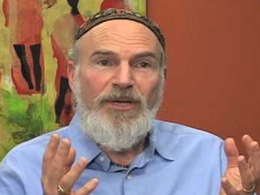 Rabbi Mordechai Liebling
Rabbi Mordechai Liebling is the Director of the Social Justice Organizing Program at the Reconstructionist Rabbinical College. He previously served as the Executive Vice-President of Jewish Funds for Justice, the Torah of Money Director of the Shefa Fund, and the Executive Director of the Jewish Reconstructionist Federation. He is on the boards of Rabbis for Human Rights-North America, Faith and Politics Institute and the Shalom Center. He and his life-partner Lynne facilitate Awakening The Dreamer, Changing the Dream symposiums.
Steve Masters is a licensed attorney with over three decades of experience in public policy research and analysis, legislative drafting, lobbying and grassroots advocacy, labor and disability law and community organizing.
Steve has worked as a staff attorney at Community Legal Services , was an associate with the labor law firm of Meranze and Katz, and spent twelve years at the Philadelphia City Council where he drafted many ground breaking and innovative bills, including laws combating predatory lending, gun violence, and laws promoting sustainability, neighborhood quality of life and worker rights. In October 2012 Steve launched JustLaws, an innovative government relations and community empowerment law firm. Since launching JustLaws, Steve has scored major victories for his clients at City Council and before the Zoning Board of Adjustment.
Steve also has over thirty years experience leading successful grassroots legislative advocacy campaigns on the local, state and national levels . Steve co-founded Brit Tzedek v'Shalom, the grassroots arm of the American Jewish peace community and served as its second national President. In 2010, Brit Tzedek merged into J Street. Steve was also a co-founder of J Street and served on its national board.
Steve was featured in the documentary "PASSIONATE VOICES: American Jews and the Israeli-Palestinian Conflict" which aired on public television and was one of a handful of American Jews who traveled to Geneva Switzerland to witness the public commitment ceremony for Israelis and Palestinian architects of the Geneva initiative on December 1, 2003.
Steve is Vice Chair of the Sustainable Business Network and the chair of SBN's recently formed Policy Committee. Steve is also a long time board member of the Jewish Community Relations Council of Greater Philadelphia.