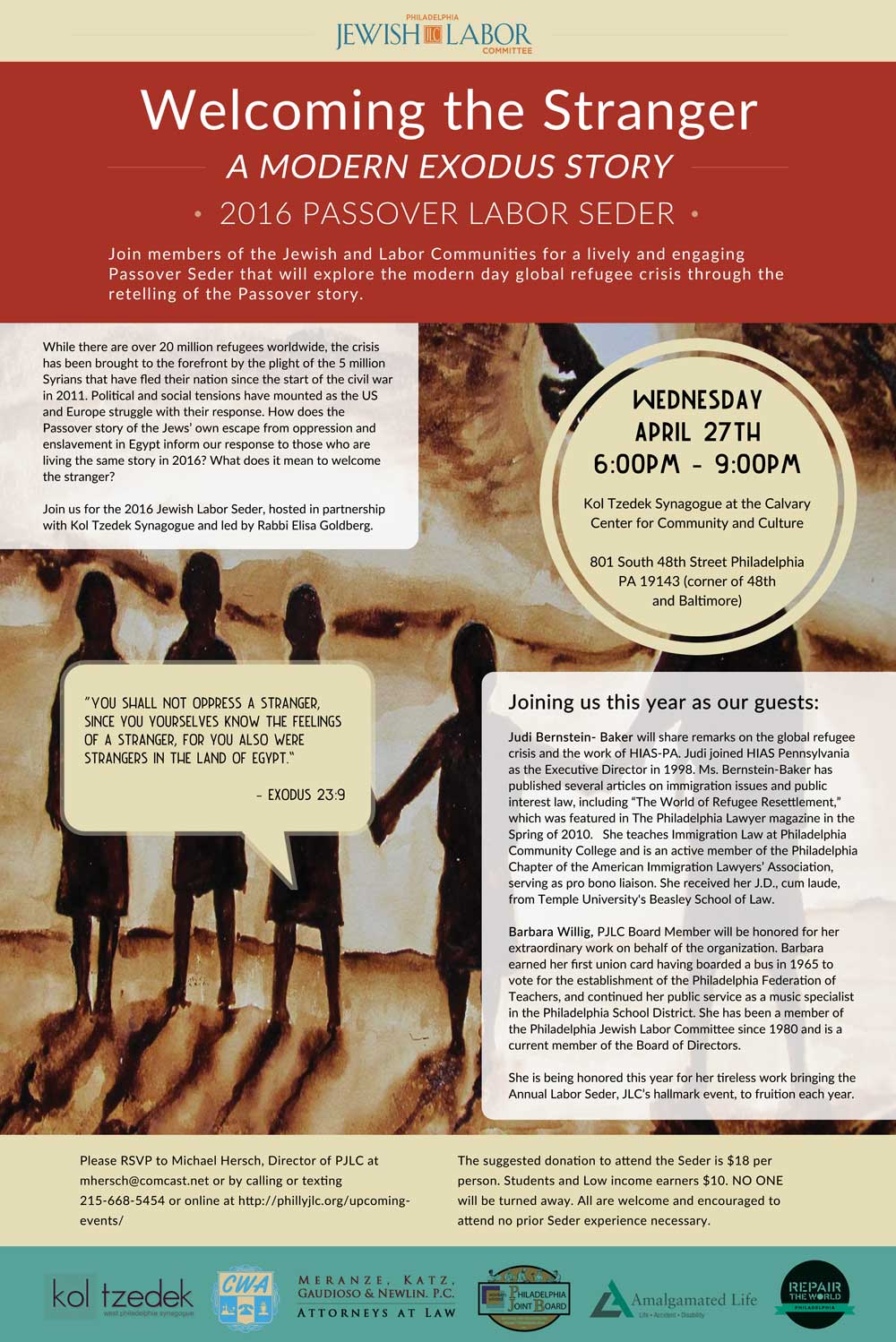 Join us for the 2016 Jewish Labor Seder, help in partnership with Kol Tzedek and Repair the World. This year's theme is "Welcoming the Stranger", and we will explore the current global refugee crisis through the lens of the Passover story.
Wednesday, April 27th,  6-9pm Kol Tzedek Synagogue at the Calvary Center for Community and Culture, 801 South 48th Street, Philadelphia
Suggested donation is $18 per person.
Click on the button below or here to make a donation.