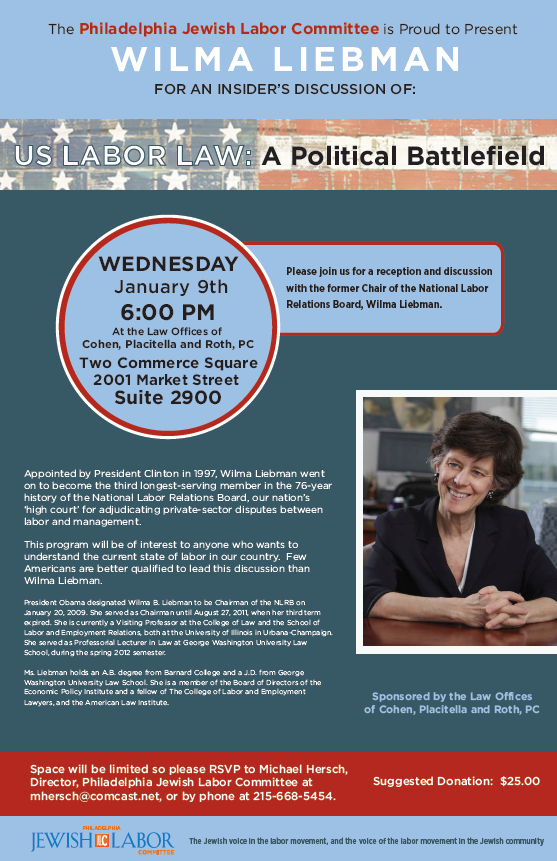 US LABOR LAW: A Political Battlefield
Wednesday, January 9th 6:00 PM 2001 Market Street Suite 2900 Philadelphia
Appointed by President Clinton in 1997, Wilma Liebman went on to become the third longest-serving member in the 76-year history of the National Labor Relations Board, our nation's 'high court' for adjudicating private-sector disputes between labor and management. This program will be of interest to anyone who wants to understand the current state of labor in our country. Few Americans are better qualified to lead this discussion than Wilma Liebman.